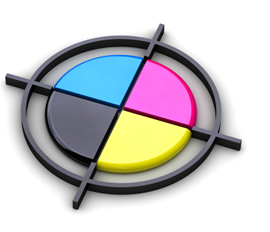 Promedia is a Full Service Commercial Printer. What this means to us is our dedication in seeing your job through from beginning to end. That's the way we're set up, from the order desk all the way to the shipping department.
Our customer service department contains some of the most knowledgable people in the industry. They guide each client according to their needs. Our plant manager follows your jobs from start to finish. Our estimators work out the best possible solutions for your project and are here to suggest new ways to accomplish your goals.
To see your job through, we maintain the latest versions of software in our Pre-Press department. We feature Agfa Prepress workflow to properly preflight and prepare your files for printing, imaging direct to genuine Agfa metal plates for the finest image quality. On the digital printing side we use 100% Xerox technology for outstanding color and black & white prints. Of course the tools are operated by our premium technicians.
Our press department is populated pressmen which are some of the most highly-skilled operators in the industry while using our Heidelberg presses for the utmost in quality. We use eco-friendly, vegetable based inks, and roller washes.
Our bindery department is just as impressive. With Polar and MBO equipment were chosen for the quality, efficiency and dependability they afford. Our bindery men are the top of their game each having over 30 years in experience working in the trade.
All of our departments have a common thread: Quality Control. Our own, proprietary quality control system insures you get only the finest products from each and every step during the production process.